American Association for Men in Nursing
American Association for Men in Nursing
University of Arkansas Chapter
Men: Considering a Career in Nursing?
The field of nursing is expected to grow by 15 percent from 2016 to 2026 — more than the average growth rate for all occupations. Reasons for this growth include the increased use of preventive care, growing rates of chronic conditions, and baby boomers (born between 1946 and 1964) living longer and more active lives. As a result, nursing enjoys an extremely low 1.2 percent unemployment rate.
Organizational Support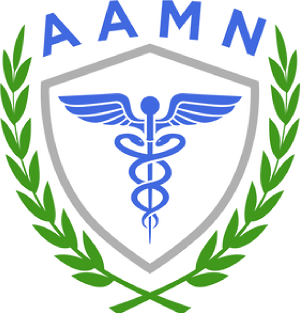 Many men find nursing a sound and satisfying career option. The American Association of Men in Nursing supports male students as their careers develop:
Mission — To shape the practice, education, research and leadership for men in nursing and advance men's health
Vision — To provide a framework for nurses, as a group, to meet, to discuss, and influence factors which affect men as nurses.

Purpose — To provide a framework for nurses, as a group, to meet, to discuss and influence factors, which affect men as nurses
Learn about U of A's AAMN chapter from Professor Tom Kippenbrock.
AAMN Objectives Include
Encourage men of all ages to become nurses and join together with all nurses in strengthening and humanizing health care
Support men who are nurses to grow professionally and demonstrate to each other and to society the increasing contributions being made by men within the nursing profession
Advocate for continued research, education and dissemination of information about men's health issues, men in nursing, and nursing knowledge at the local and national levels
AAMN Benefits Include
A national team with local support
Special certification and tuition discounts
Continuing-education opportunities
Scholarship opportunities
Merchandise and discounts
Annual conference access with discounts
Newsletters and announcements
Access to The Nurses Station podcast for health care professionals and future health care leaders
After You Graduate ...
Work in a variety of fascinating areas of patient care, including but not limited to: emergency department, intensive care, flight nursing, military, neonatal and obstetrics, and many more.
What Makes Nursing Different?
Nursing has been recognized in Gallup polls as the most trusted profession for 20 consecutive years.
Nurses are patients' advocates.
Nurses are the most direct health care providers (intennsive care unit patients experience 86 percent more time with nurses compared to physicians' 14 percent.
Nurses provide critical information about the health and status of patients.
The faculty sponsor of AAMN chapter at the U of A is Professor Tom Kippenbrock, Ed.D.