L.P.N. to B.S.N. Online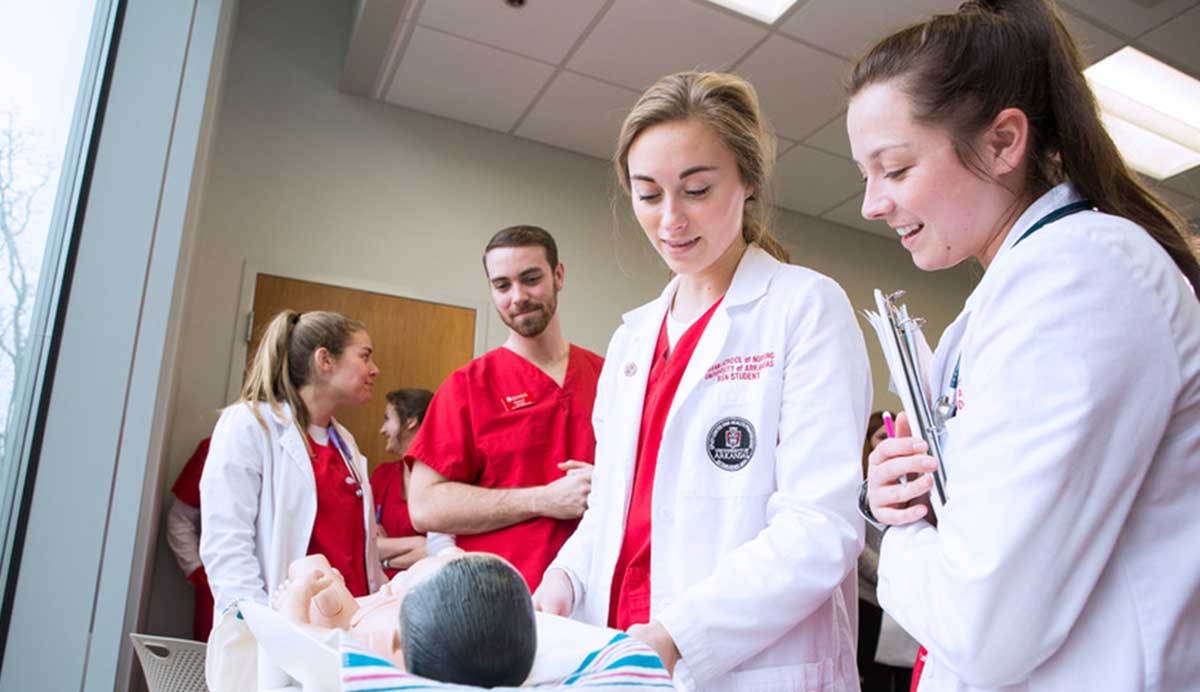 L.P.N to B.S.N Online Program
The L.P.N. to B.S.N. online program provides the opportunity for a Licensed Practical Nurse with a certificate to earn a Bachelor of Science in Nursing. Holding a bachelor's degree improves the earning potential of nurses as well as their career advancement opportunities.
Features of the Program
Courses taught by full-time faculty members
Program totally online; no campus visit required
Program is part time and can be completed in approximately 3 years
All practicum courses can be completed in the student's own geographic area using a preceptor model
Most didactic courses are delivered over 8 weeks, and practicum courses are delivered over a full semester. Course lengths in the summer terms are 8 to 10 weeks.
Fall and Spring semester starts available for qualified applicants
Program Learning Outcomes
The goal of the B.S.N. program is to prepare graduates to provide culturally sensitive, evidence-based care to clients through the roles of caregiver, teacher and manager in a variety of settings.
Contribute leadership to promote quality care and patient safety
Integrate evolving knowledge into clinical nursing practice
Demonstrate skill in utilizing healthcare technology and information systems
Apply knowledge of healthcare policy, finance and regulatory environments to advocate for quality health care
Collaborate with inter-professional teams to improve healthcare outcomes
Provide health protection and promotion, risk reduction, and disease prevention to individuals, families and populations
Demonstrate behaviors that reflect altruism, autonomy, human dignity, integrity and social justice
Adapt nursing care to meet the needs of patients across the lifespan and healthcare continuum, respecting variations in populations, environments and access to care
Important Information
Interested in applying to the Eleanor Mann School of Nursing L.P.N. - B.S.N. Online Program?

Students can submit an application to the university at any time.

You must go online to apply to the University of Arkansas.
Applicants still needing prerequisites are encouraged to apply and complete them at the University of Arkansas; the majority are available in online format.

Admission to the nursing program is only in Spring and Fall semesters.

Spring start application deadline — Nov. 15.
Fall start application deadline — July 15.
Must meet all admission criteria to apply to the nursing program.

Verify that you meet all admission criteria on the Online Program page, such as Common Courses to Complete Before Applying.